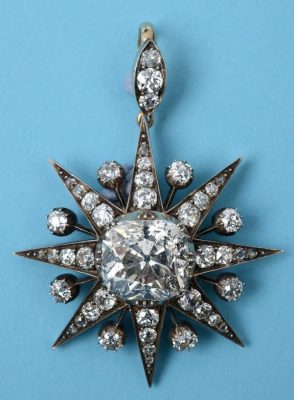 The Charterhouse two day November auction includes a huge selection of jewellery, silver, watches, antiques and interiors in allshapes and sizes.
"Our November two day sale is always popular sale in the auction calendar." Commented Richard Bromell. "We have many private clients coming to the auction looking for special and unique presents for loved ones along with dealers who are looking for extra stock for the run up to Christmas. However, what is amazing this time is the size of some of the lots – both little and large which carry the top high estimates and I cannot wait to see how they sell."
One of the larger lots in the Charterhouse auction is a pair of late 18th century Dutch floor standing corner cupboards. Measuring a huge 8 ½ feet high they come to Charterhouse from a Dorset deceased estate where they spent the past few years in a 1970's terraced property. Constructed in two parts, the four pieces were housed in three rooms as they were too tall to fit together and the owner loved them too much to sell them. Now looking to a new home after she passed away, they are estimated at £2,000-4,000.