Racing archive at Charterhouse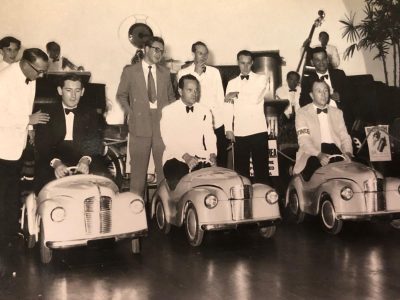 An archive of motor sport photographs and trophy cups following the exploits of Charles Frederick "Freddie" Pope during the 1950's and 1960's in The Singapore Motor Club are going under the Charterhouse hammer on Thursday 17th January.
"It's a fascinating look into motorsport just after the war." Commented Matthew Whitney. "What is also quite mesmerising are the number of photographs which show Freddie with either a cigarette or a drink in his hand!"
Live bidding is available for all of our auctions. Bid online
here
, where you can also view full catalogues and watch the auction live.
Come and see us
We are a family run auction house based in Sherborne in Dorset, with a global client base. Verbal valuations are available at our salerooms, and we are also very happy to receive images via email, which you can send here.  For all other enquiries please call our receptionist Barbara on 01935 812277, and she will be happy to help.
Recent Auction Successes