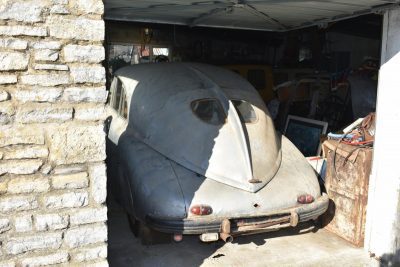 A rare Tatra Czechoslovakian car, from 1950, has emerged from the cold and is entered into the Charterhouse auction of classic and vintage cars on Sunday 4th November.
"It's is an amazing car, the likes of which you rarely see and then generally only in museums." Commented Matthew Whitney. "It is quite unusual in appearance, almost sinister, and with a connection believed to be with the Czech Embassy who knows what stories could tell."
Little history is known of this 1950 Tatra T600 Tatraplan. Finished in silver with suicide doors and a brown leather interior, the car is unusual with its 2 litre flat four engine fitted in the rear. However, what is possibly more unusual, and quite striking, it the aerodynamic body complete with distinctive fin at the rear.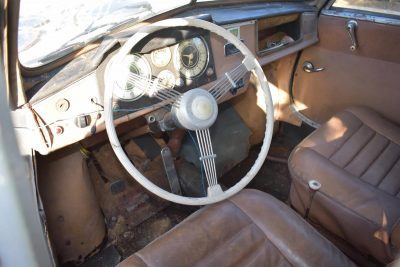 The Tatra has been owned by a Somerset car collector for about 30 years. When Matthew Whitney visited the client to inspect the car the owner managed to get the car running despite it having been stored in his garage for decades.
One of just a few Tatra T600's known to exist in the UK, this rare cold war car is estimated at £8,000-12,000 when it goes under the Charterhouse hammer on Sunday 4th November at The Royal Bath & West Showground, Shepton Mallet, Somerset in conjunction with The Bristol Classic Car Show. For those unable to attend, live internet bidding will be available via www.charterhouse-auction.com
Charterhouse are now accepting further entries into this classic and vintage car auction. Please contact Matthew Whitney at Charterhouse, The Long Street Salerooms, Sherborne 01935 812277 or via email cars@charterhouse-auction.com
Charterhouse are also accepting entries for their next specialist auction of classic & vintage motorcycles.
Captions:
Cold War Car – 1950 Tatra T600 Tatraplan project £8,000-12,000 in the Charterhouse classic & vintage car auction on Sunday 4th November