Black Shadow comes into the Limelight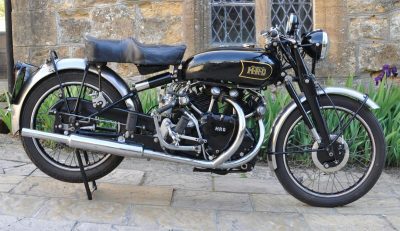 A 1949 HRD Vincent Black Shadow Series C motorcycle is ready to go under the Charterhouse hammer in the auction of classic motorcycles on Friday 31st August.
"The Vincent Black Shadow is a thumping great machine. With its 1,000cc engine it would take it owners to 125 mph at a time when most family saloon cars would struggle to go half as fast." Commented Charterhouse classic motorcycle expert Matthew Whitney. "They always have been, and always will be, one of the most sought after motorcycles and this is a rare opportunity for a buyer to acquire a beautifully restored Black Shadow."
Charterhouse hold prestigious auctions at the Bristol Classic Car shows three times a year, our Summer Car auction is held at Classics at the Castle, located at Sherborne Castle, and we now hold extra April and September auctions at the Bath and West Showground. We also regularly hold one owner sales, which are very popular. You can find all our  vehicle Lots on car and classic.co.uk.
Charterhouse Auction Live Bidding
Live internet bidding is available for all of our auctions. Bid online
here
where you can also view full catalogues and watch the auction live.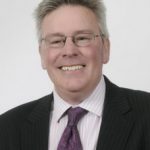 Matthew is the head of our Classic Car and Motorcycle Department. He organises these immensely popular and successful sales. Top price so far is £150,000 for a 1966 Aston Martin DB6 Vantage. Please contact Matthew at the salerooms if you would like more information on including items in one of our car auctions on 01935 812277 or mw@charterhouse-auction.com
Recent Auction Successes